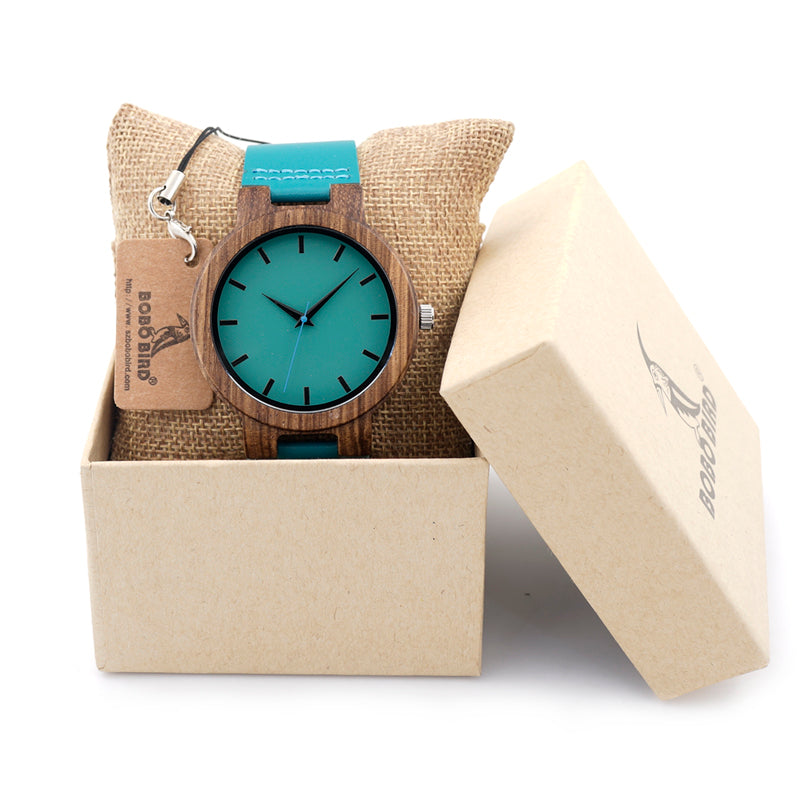 Shop Direct Outlet
BOBO BIRD Men's Bamboo Wooden Watch with Blue Leather Strap, Great Gift!
Sold Out
BOBO BIRD Watch is Packed with Original Unique Bamboo Gift Box, Which is the Great and Decent Present for Friends, Lovers, Relatives and Best Gift for Graduation, Wedding and Anniversary.
Every watch are handcrafted with ancient Asian sustainable wood. These trees are hand selected by our expert craftsmen to ensure the exceptional quality of our wooden wrist watches.