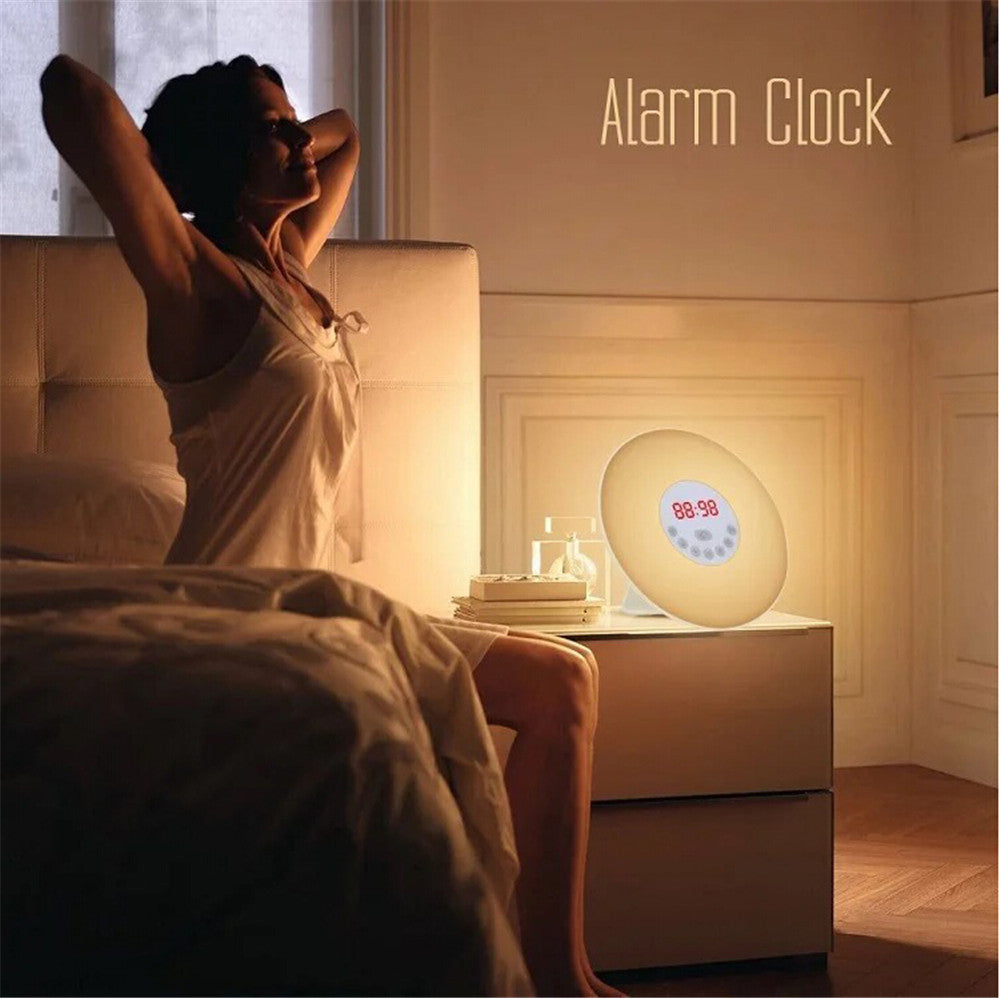 Shop Direct Outlet
Wake-Up Light, Sunrise Simulation Alarm Clock , FM Radio Touch Control.
Sold Out
Wake-Up Light, Sunrise Simulation Alarm Clock , FM Radio Touch Control.
Sunrise Simulate Wake-up Light: lights up 30 minutes before your alarm time, gradually brighten from 1% of brightness to 100% and gently bring you out of a deep sleep at dawn or in the pitch dark with natural light.
7 Sounds Alarm Clock: 6 natural sounds such as forest, birds, wave and so on which can let you feel the beauty of the nature. As well as 1 FM radio. Select the sound for your favorite.
5 Changing Night Light: Touch the color key to choose your favorite color. Colors include Warm White, Green, Red, Blue and Purple. It could work as a table lamp with 4 brightness settings in warm white light to protect your eyes when reading in the dark or working on your laptop.
FM Radio: when the alarm goes off but you don't want to get up right now, switches on the FM radio and scan the channel you like to relax yourselves. Enjoy the radio that will bring you a nice day.

3 Charging Methods: power this useful gadget with a USB charger or a wall jack, we also have the option to use back up batteries (Not included) in case of emergency.
Sunrise simulation alarm clock gently wakes you up with natural light and natural sounds, giving you a relaxing mood in the morning. It could also use as Bedside Lamp, Atmosphere Lamp, Alarm Clock and FM Radio.
Specification:
-Input: 100-240V AC
-Output: 50-60HZ 0.3A MAX
-Materials: ABS plastic
-4 brightness settings: 25%/50%/ 75%/ 100%
Notes:
- No light function when powered by AAA batteries. It is recommended to use it with batteries and power at the same time.
Package Included:
-1 x Sunrise Alarm Clock
-1 x User Manual 
-1 x USB Cable
-1 x Adapter