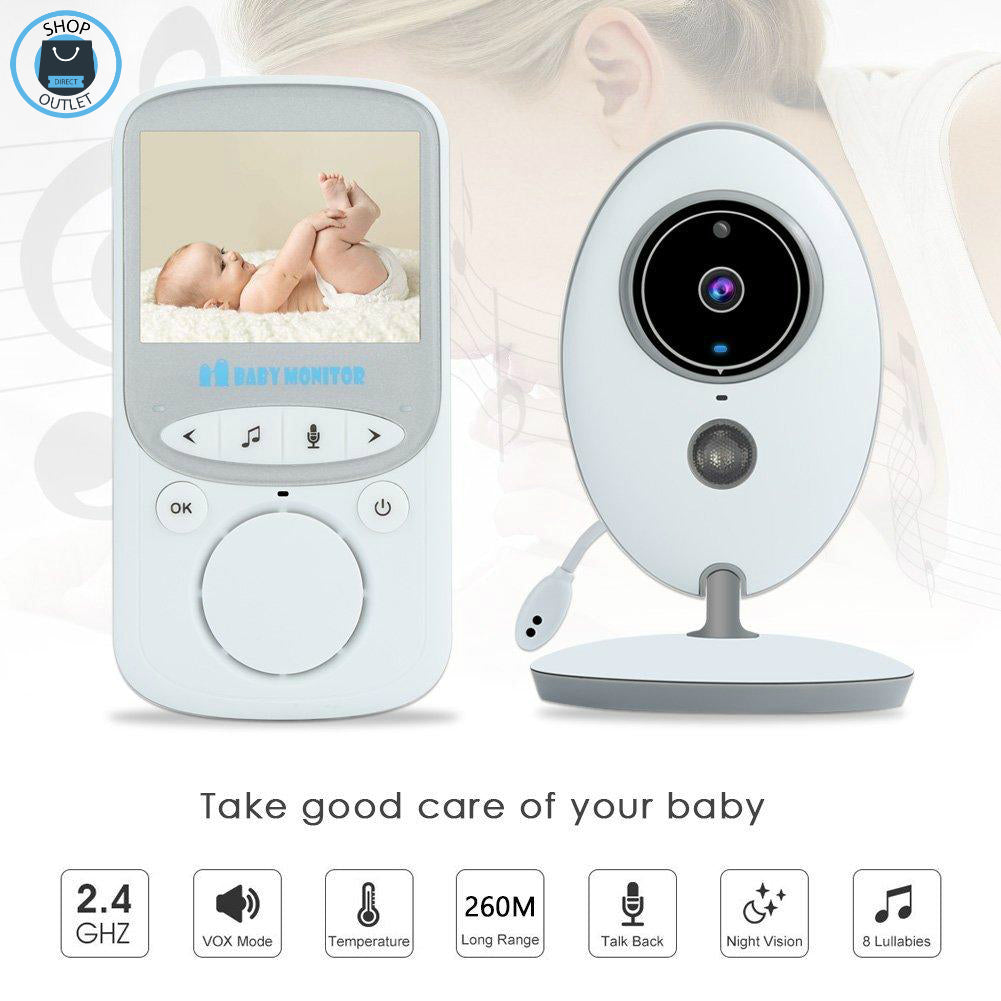 Shop Direct Outlet
Wireless LCD Audio Video Baby Monitor, Voted Best Smart Camera Baby Monitors.
Sold Out
The video baby monitor enables you to always keep an eye on your baby! Hear your baby with crystal clear sound quality!
Features:
 2.4 Inch LCD Display with 2.4GHZ Technology - Provides high-definition and stable streaming, secure interference-free connection and crystal clear digital vision & sound.
No need to connect phone or other device - Plug and Play with 2 power adapters of long cable, operate everything on parent unit.
Two Way Talkback Communication - Comfort your baby with the sound of your own voice by using the two-way talkback intercom function; Also lull your baby to sleep with 8 soothing lullabies by operate remotely from the parent unit.
Automatic Night Vision - You can see clear picture even at night; The Infrared Night Vision will automatically detect dim light, providing clear video even in dark rooms, so you will always know what your baby is doing.
VOX & Temperature Monitoring - VOX is a power saving mode with sound activated, you could focus on your things until the monitor is activated by child unit sound; With temperature sensor, allows you to ensure your baby stays comfortable and safe all the times, help to care about baby's health.
The monitor covers a transmission range of up to 160ft / 50m indoor, 850ft / 260m outdoor.