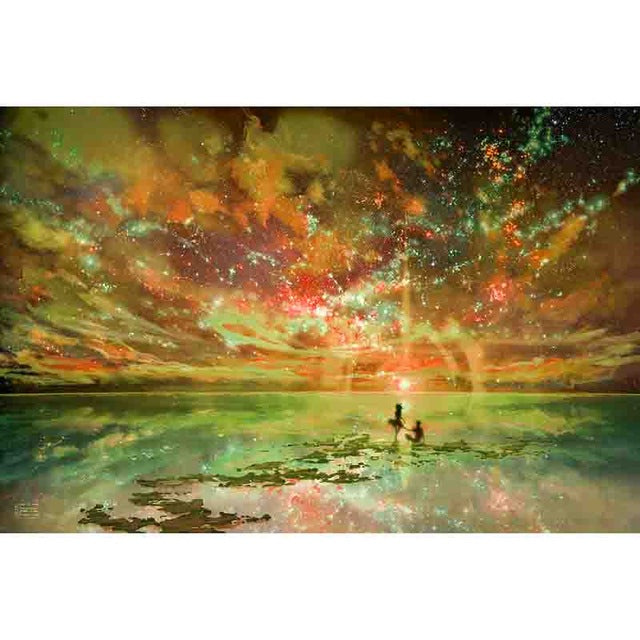 Shop Direct Outlet
DIY 5D Diamond Painting Kit, Diamond Painting Mosaic, Love The Sky Diamond Home Deco. Great Gift!
$19.95 $29.95
UNIQUE BEAUTY AND FASHION DESIGN - If you think the decoration of your house is insipid and ordinary, our Cross Stitch Diamond Painting Kits can help you to make your drawing room, bedroom and other places become vivifying.

The handmade product can enrich your space time, give you a different life style. Cultivate children's practical ability and patience, improve their understanding of color and aesthetics. It is also a perfect gift for friends, also a great thing helps to relieve stress.

Diamond painting kit item includes: oil painting canvas, diamond-cut color rhinestone beads, stone tray and tweezers tools for sticking the rhinestone beads on the canvas.

Instruction: The beads in the numbered packets correspond with the color chart on the side of the drawing. Place a few of the like numbered beads in the plastic tray. Take the "pen" and dab the end with the sticky stuff in the square block, then pick up a bead and place it on the corresponding number on the canvas. Remember to replace the plastic sheet when you are done to preserve your work.

Note: The product not included the frame. It is just a rolled canvas. Please frame it by glasses or wooden and hang in your home as for decoration adornments.